Escape St Louis the best, biggest and most detailed complex Escape the Room Games in America. There are many escape rooms across America and even St Louis but none compare to the escape rooms offered and presented from the team behind The Darkness. We are offering three different escape rooms including a Mummy Adventure, Serial Killer escape and a Subway escape. Each room features HIGH TECH special fx, Hollywood quality detail themed rooms, complex puzzles, and much more. NO OTHER ESCAPE rooms in the St Louis area feature animations, and high detailed environments like our escape rooms. Crack the Codes, Solve the Puzzles, and escape in 60 minutes or less. Get your groups together, prepare team building, and let the fun begin.
HOURS

Sunday
1:00 pm - 11:30 pm
Monday

Available For Private Events Only

Tuesday
10:30 am - 2:00 pm
Wednesday
1:00 pm - 8:30 pm
Thursday
10:30 am - 8:30 pm
Friday
10:30 am - 11:30 pm
Saturday
10:30 am - 11:30 pm

Available Special Hours for corporate or private parties.
Email: info@stlouisescape.com
Downtown Next to Soulard Market, Ballpark Village and Anheuser Busch Brewery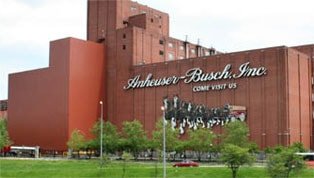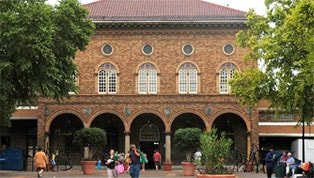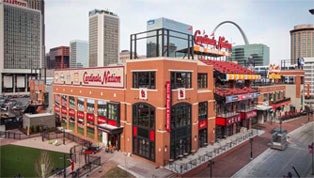 St. Louis Escape: 1517 South 8th Street - St. Louis, MO 63103
The Darkness will open on April 1st, 2017 from 7 pm until 10 pm. Tickets are $30.00 and includes The Darkness - Terror Visions and Zombie Laser Tag.

You will play a game for Zombie Laser Tag, and run scared thru the ALL-NEW Darkness Haunted which has been totally upgraded with new screams!

Our team has been working for the last 5 months to bring you the best Darkness Haunted House EVER! Are you ready to SCREAM downtown next to Soulard Market?

This is a ONE NIGHT ONLY EVENT and limited to the first 500 guests.

Get tickets NOW at http://darkness.fearticket.com


Join us for the 2017 Flagship Premier Haunted Attractions Tour & Education Series (PHATES) as we head "deep in the heart of Texas" to visit Reindeer Manor Halloween Park and DARK HOUR Haunted House, two exceptional attractions unlike any others! Besides a tour of each attraction, Dark Hour show director and haunt industry legend Allen Hopps and his talented staff will be teaching two days of seminars & workshops, sharing the details of how they do what they do to bring Dark Hour to life.
More information, details, pricing & ticket links will be posted soon – check back here at PremierHauntTour.com for the latest updates, as well as our brand new Facebook (http://www.facebook.com/PremierHauntTour) page and Twitter (@PremierHaunt) account!
This event is Sponsored by Fear Ticket and Hauntworld Magazine
St Louis Escape is now the ONLY Escape Rooms with Private Adventure Party Rooms. We can now hold up to 100 guests at one time and host private parties. Our new lobby and party rooms offer pinball, games, shuffle board tables, fireplace, multiple TV's showing games, and much more. Book your room today at www.stlouisescape.com and prepare to solve the puzzles and crack the codes. Now open daily downtown next to Soulard Market and The Darkness.
Page 2
St Louis, Missouri biggest, best and most sophisticated Escape Room Games complete with interactive puzzles, special fx, and much more. Are you ready to crack the codes, find the clues, solve the puzzles and discover the riddles and escape in 60 minutes or less? Saint Louis Missouri has many escape room attractions but the best one is produced by the team behind The Darkness in downtown St Louis Missouri. No other room escape game can compare to the high end realism, special fx, puzzles, clues, and detail. We also include zombie laser tag where you can hunt and kill real zombies. We offer three different escape rooms including Mummy Escape, Cellar Escape and Subway Escape. Have you ever imagined being a secret agent, a spy, or a bank robber wanting to crack into a safe before getting caught. Our Escape Rooms give you an adventure of a lifetime. We offer corporate groups, team building, birthday parties and much more. Our escape rooms also feature an amazing lobby perfect for your groups to socialize while you wait. Learn more at the best St Louis escape rooms www.stlouisescape.com
All images, content and information contained on this website is © 2017 Halloween Productions, Inc.. • All Rights Reserved
Conditions of Use
|
Privacy Notice